The Marketplace is where you can go to buy most of the awesome clothes and items that you can use to customize your avatar. You can get there by clicking on Marketplace at the top of the page.
The Layout

When you first enter the Marketplace, you will be presented with a list of new and featured items. This is a great place to see a lot of the hats and gear that everyone will be talking about. At the top of this page, you will be able to flip through various item categories by using the supplied arrow buttons.
You'll also be able to search for items by keyword or title using the Search box at the top of the page. You can also browse by category using the menu on the left of the screen.
Filters
Once you've selected the category or used the Search bar, you can narrow your search using filters such as Sales Type, Creator, Price, Sorts and Unavailable Items.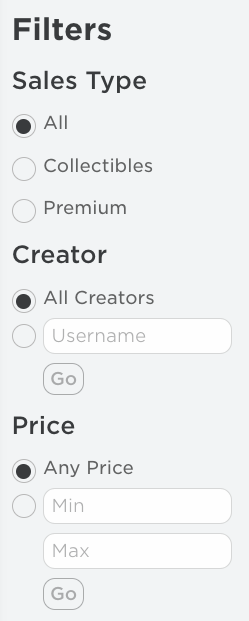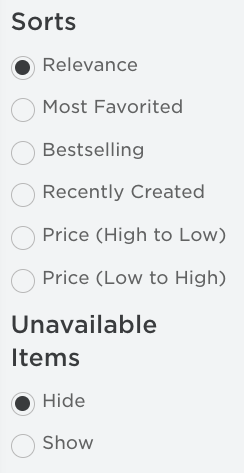 Additional Help
The Item Details Page and Purchasing Items