The Library is a collection of freely available packages, decals, audio, and plugins that you can use to help create the experience of your dreams! Please keep in mind that unlike clothing and gear, Library items will not be able to be worn on your avatar. To access this section, click on the Library tab from within your account's Create page which is located in the blue bar at the top of the site.
The Layout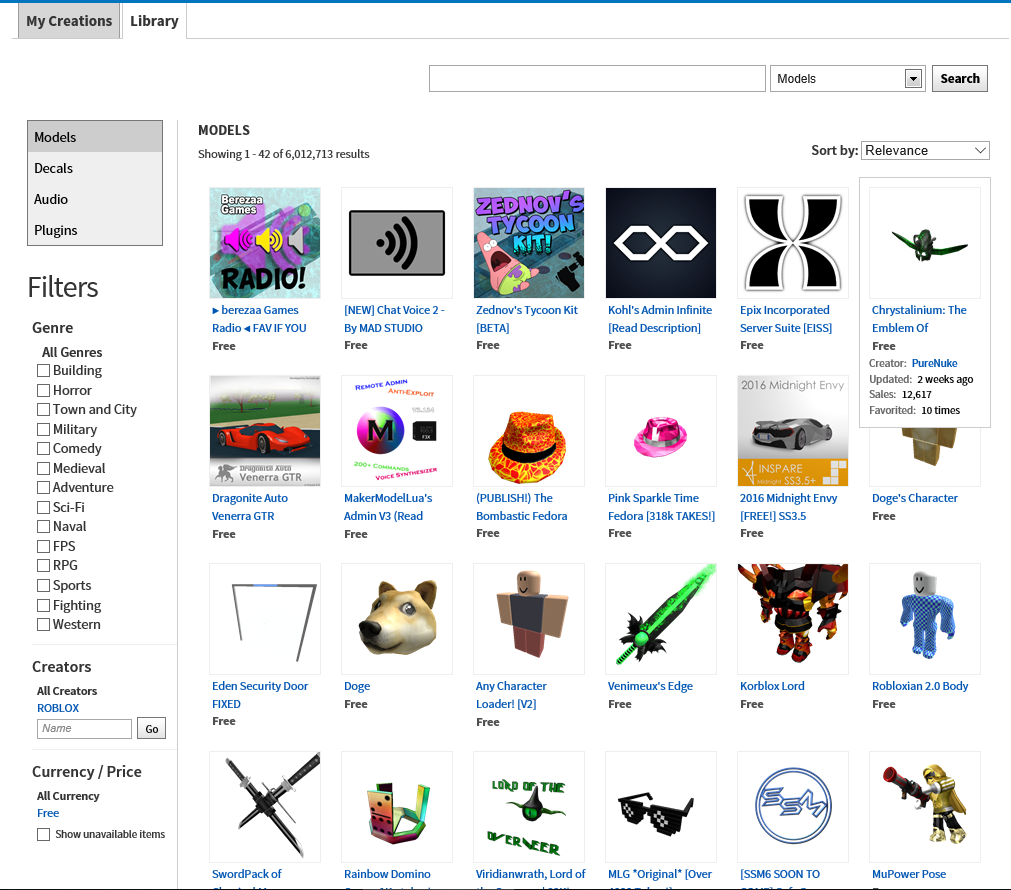 When you first enter the Library, you will be presented with a list of new items. If you want, you can simply browse the selections presented to you, but, if you are looking for something in particular, you can search by keyword or title using the Search box at the top of the page. You can also browse other categories using the menu on the left of the screen.
Narrowing Down Your Choices
Once you've selected the category or used the Search bar, you can narrow your search using applicable filters such as Type, Genre, and Creators.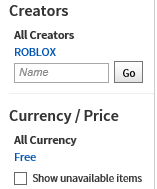 Additional Help