Roblox Game Cards will redeem for credit on a Roblox account which may then be used to purchase either Robux or a membership. This article will help you find your credit balance and then use it to make a purchase. 
I redeemed my Game Card, where's my membership/Robux?
When redeeming a Roblox Game Card, the Robux or membership does not get automatically added to your account. It places a credit of United States Dollars onto the account that can be used to purchase the Robux and/or membership. Robux can be purchased here while purchasing a membership (or upgrading the current membership to a higher level) can be done here.  
Note: Roblox previously offered game cards at some retailers that redeemed for specific products such as several months of membership or a certain amount of Robux. We have since discontinued this type of card, but you may still find one while you are out shopping. These cards will still work, but they will now redeem for credit equal to the value of the card in United States Dollars instead of the listed product.
To use the Game Card credit to make the purchase, you will need to do the following:
Select the membership level or Robux amount you'd like to purchase
For the payment type, select Roblox Credit
Click the green Continue button
Check that everything is correct and click the green Submit Order button
Note: You'll see an option under payment method that says "Redeem Roblox Card." Only select this option if you either haven't already redeemed the code from your Game Card or have more that you'd like to redeem and haven't done this yet. 
Where is my Game Card credit balance? I can't find it! 
The credit balance is not visible on all pages. It can generally be seen on purchasing pages like this one. Please refer to the image below for where to find your credit balance on the purchasing page. The credit balance is highlighted in yellow: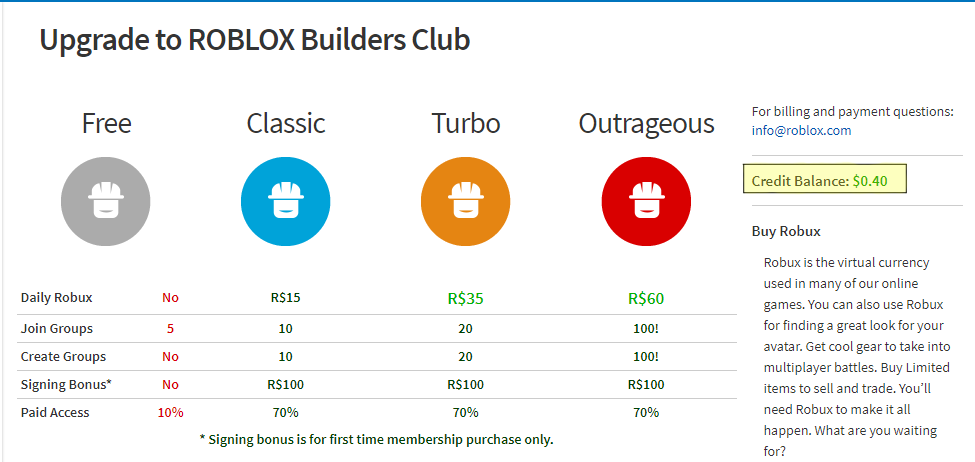 Note: If you do not see the Credit Balance when visiting purchase pages like this, then it means you currently have no Game Card credit on the account at the time of checking. 
Additional Help
How to Redeem and Use Game Cards