Sometimes you may want to save a memory on Roblox and a screenshot just isn't going to cut it. You need a video! Luckily, Roblox has you covered. To record a video, please try the following:
Go into the game, click the menu button in the upper-left corner

In the game menu, click the Record tab

The Video Settings option is where you will choose what to do with the video when you are done recording:
Save to Disk will save it to your computer
Upload to YouTube will automatically add it to your YouTube account, though at this time, this feature is not working
To start recording click Record Video.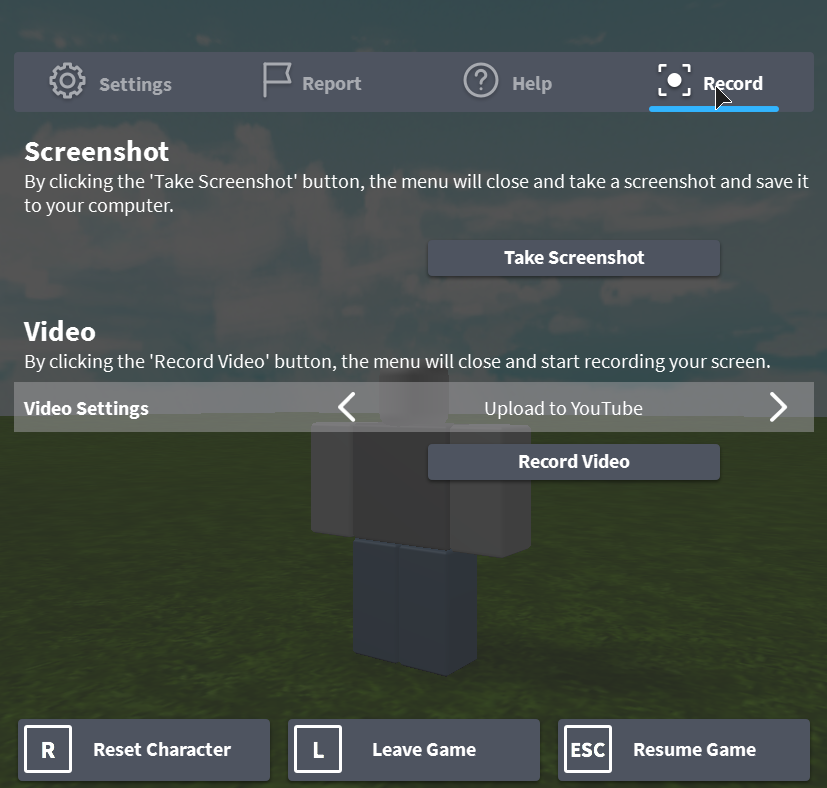 Then do your thing! When you are done, click the icon in the upper-left corner


To view your video, click the My Videos link in the window that pops up