While Roblox makes it easy to develop your own place, upload it and start playing, some developers may want to monitor how their games are doing over time. Each place's Developer Stats panel can help with that!
How to view Developer Stats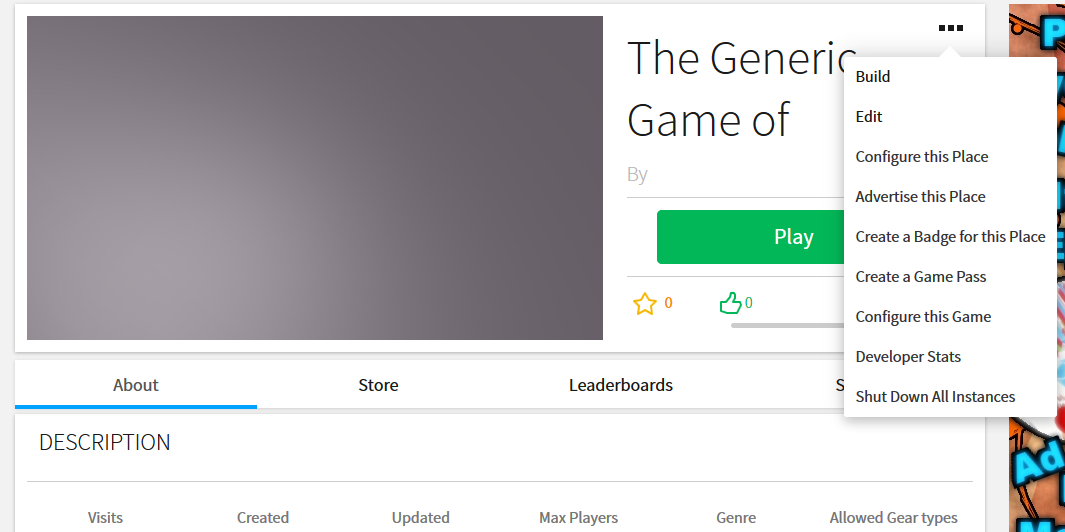 To get to this section, simply visit your place's details page and click the button that looks like three dots in the upper right corner of the description box. In the menu that pops up, select Developer Stats.
Game Tab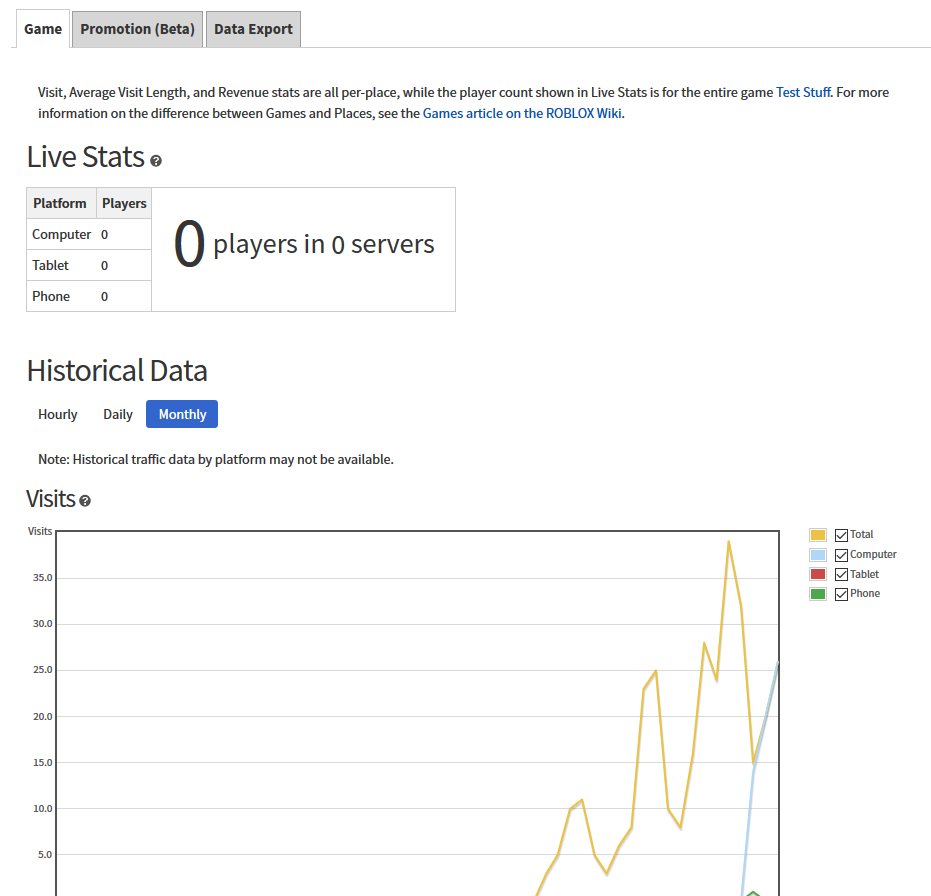 Once you have entered the Stats page, you will see a selection of information that lets you see how many people are currently playing inside your place as well several charts and tables of data that you can use to view place traffic and earnings as separated by device-type over hourly, daily or monthly time spans.
Promotion Tab
This tab will allow you to track how many Robux you have earned on your place through Developer Attribution and place promotion. For more information on this tab, please visit the Promotion Tab.
Data Export Tab
This tab can be used to export your monthly in-game sales data as a spreadsheet that can then be downloaded to your computer for your own records. For more information on how to use this tab and read the data it generates, please click here.
Additional Help